We are delighted to announce a stellar list of speakers for APEX '08, the Indian Private Equity Summit, scheduled for
January 31 at Mumbai
. The Annual Summit brings together the cream of the Indian Private Equity/Venture Capital-Entrepreneur Ecosystem to introspect, brainstorm on the way forward and reward its best.
Confirmed Speakers at the Summit include:
Leading PE/VC-backed Entrepreneurs

NIKHIL GANDHI, SKIL Infrastructure

KRISHNAKUMAR NATARAJAN, MindTree
Leading Venture Capitalists
SUDHIR SETHI, IDG Ventures India
VANI KOLA, NEA-IndoUS Venture


SUMIR CHADHA, Sequoia Capital India
Leading Private Equity investors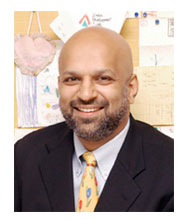 LUIS MIRANDA, IDFC PE
SHAILESH PATHAK, ICICI Venture
P.R. SRINIVASAN, CVC International
MAHESH KRISHNAMURTHY, India Value Fund
ANIL AHUJA, 3i
Participants at the Summit will include PE & VC firms, Entrepreneurs, Limited Partners, Service Providers and the Media.
Click Here
to view the detailed event agenda as well as a list of other speakers.
Sponsors



Contact for Participation
:

Tel: +91-44-45534303
I
apex@ventureintelligence.in
Contact for Sponsorship
:

Nataraj. S
I
Tel:
+91-97890-67955
I
nataraj@ventureintelligence.in

FLASHBACK
:
APEX'07