Venture Intelligence recently spoke to
Gaurav Mathur, Managing Director of India Equity Partners
(IEP), which has announced half-a-dozen investments in the country over the last 18 months. The firm's portfolio includes Amtek India (Auto Components), Bharti Infratel (Telecom Infra), Ikya Human Capital (HR Services), Jai Balaji Industries (Steel), Mannapuram Group (Financial Services) and Ocean Sparkle (Port Management).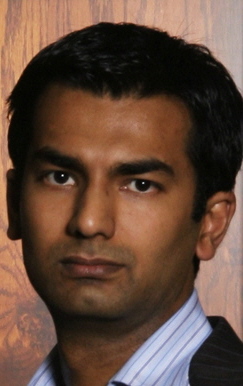 Venture Intelligence: Tell us about IEP founding and its mandate / investment thesis.
Gaurav Mathur:
In 2003 Anurag Bhargava, who is based out of New York, wanted to start a real estate fund focused on India. He teamed up with Steven Wisch to start a $147 million fund called the India Real Estate Opportunity (IREO) fund as one of the early real estate funds in India. (Today, IREO manages around $1.6 billon of capital mostly raised from US institutional investors.)
In 2005, after working with JP Morgan for five years, I started to raise a fund along with a couple of other folks. I met with Anurag and Steven and we decided to raise money together for what became the India Equity Partners fund. We had our final closure of $350 million in December 2006.
VI: You have recently brought on board three top consultants from Accenture. (Sid Khanna, who recently retired from Accenture as a global managing partner, KK Iyer and Sudarshan Sampathkumar.) What would be their roles?
GM:
Sid has joined as our Chairman and Sudarshan and KK are partners who will focus on operations - by taking charge at companies we might buyout as well with performance improvements at our growth capital portfolio. Of course, larger companies with sales more than Rs. 150-200 crores, which have CFOs, Systems, Processes, our role would be limited. But, when we go and buy a large stake in a subRs.50 crore company, it typically does not have these systems and processes and we will be a lot more involved.
VI: The investment in Ikya was more like a Venture Capital investment. How does that fit in to your portfolio?
GM:
We are looking at Ikya as a platform company which will acquire more companies in the space. In general, we will not do VC like deals.
VI: Is the platform play something you will be targeting to do across your portfolio?
GM:
Well, it's a style of investment that we like; especially in sectors which are growing fast but are highly fragmented. If you look at food, there are lots of small FMCG companies and the potential for platform would work. However, there would be some sectors which might meet the criteria – for example, Education - that might not be suitable for M&As.
VI: Are there any specific sectors that you will not invest in?
GM:
We don't have anything specific stated but we would stay away from sectors like airlines can be very materially impacted by government regulation. Also, IEP will not invest in Real Estate which is handled by IREO. However, we might work jointly with IREO in doing some deals in sectors where real estate plays a very important role.
VI: What are the other infrastructure opportunities you are looking at beyond Bharti Infratel?
GM:
On the infrastructure side, we are looking actively at the derivatives - equipments and services need to the infrastructure sector.
VI: In terms of buyouts, what are you looking at?
GM:
We are looking at several companies with a size range of Rs.50-200 crores - typically in manufacturing. We would also look at the BPO space given our expertise and strong relationships in the US financial sector.
VI: What is your reading of the current view Limited Partners have on the Indian market?
GM:
I think India continues to be interesting from an LP point of view. The only change is that the prospects for first time funds is getting tougher and tougher since several of the funds which have started in the last 5 years have a portfolio track record and can raise money again quite easily. This is quite similar to other developed market – not just in PE but in the hedge fund world too. But overall there will be a lot more LPs that will be coming to India and existing LPs will continue to increase their allocation to India.
VI: Do you expect Indian LPs to be more active in Private Equity?
GM:
My personal opinion is that, in the next few years, it's not going to be very significant. But, in the 5-10 years it will change with more family offices looking to invest in this asset class. As more entrepreneurs sell out – the recent example being that of Ranbaxy – they are likely to have already worked with a few PE guys and would want to put in part of their wealth into PE funds.